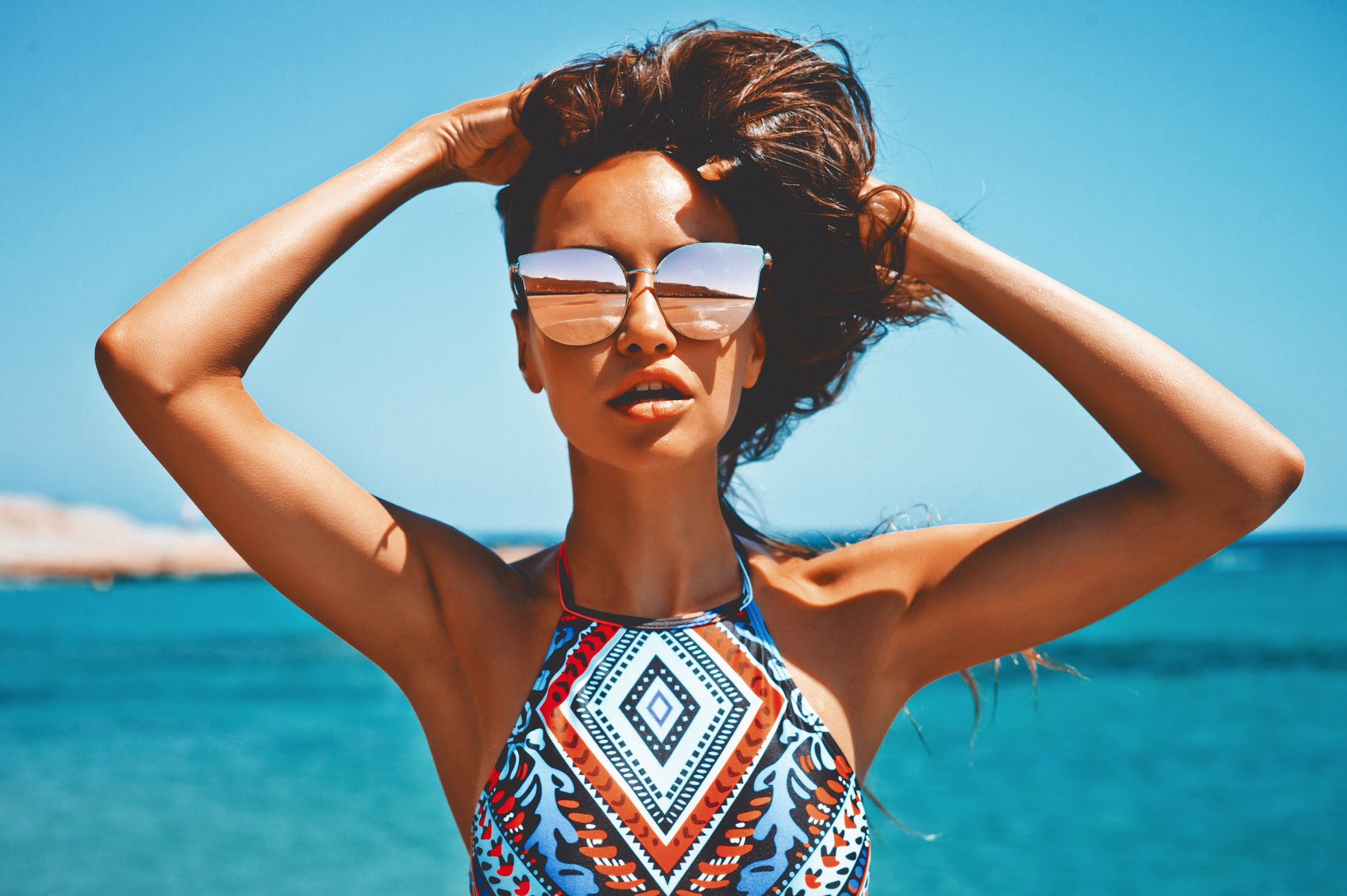 Do not neglect the importance of good and healthy vision. In the Ghetaldus Optika store find a professional consultants and a quality assortment.
Your way to eyewear with consultancy of qualified opticians at Ghetaldus Optika
Ghetaldus is the epitome of the ideal blend of modern technology, innovation, a trendy product range, a long-established tradition and ample experience which serve the basis upon which its customers' confidence rests. A part of the wide-spread network of Ghetaldus' branches is its store in the shopping centre Supernova Zadar.The guarantee of the quality of our offer is manifested above all in the tradition of 60 years and highly educated experts and equipment (of the highest quality- both for diagnosing sight defects and for the making of glasses) and 86 optical and ophthalmic-optical centers all over Croatia.
Ask the friendly and trained staff to help you with your choice and enjoy the selection of classic or trendy frames, the vast array of prices and the possibility to choose from numerous renowned brands. The prescription glasses you wear every day can be easily used to accentuate the most beautiful features of your face, while sunglasses, apart from their protective function, also complement your fashion choice and style.
If your dioptre, your lifestyle or your daily habits require you to wear convenient contact lenses, accept no compromise and choose from the best products in the market. Ghetaldus offers not only the highest quality of contact lenses, but also the supplies to keep them in good condition. Protect your eyes and enjoy the Ghetaldus quality.
Protect your eyes and complete every outfit with perfect matching glasses
The Ghetaldus Polyclinic was set up in the year 1994 as a private ophthalmologic health institution. Today Ghetaldus operates through a series of branches and offices filled with the most modern equipment and with 20 ophthalmology specialists in its team of experts.
It offers a top-quality product range and consultations by its experts throughout the whole country. At the first sign of vision impairment, visit one of Ghetaldus' stores with complete confidence and ask for a sight test and additional expert consultations. Choose prescription eyeglasses with top-quality lenses and modern frames.
If you prefer convenient and functional contact lenses, Ghetaldus also offers a wide range of contact lenses from the renowned brand Bausch&Lomb. For an appropriate and thorough care of contact lenses and to prolong their lifetime and preserve their quality, Ghetaldus offers contact lens solutions.
Do not neglect the protection from negative solar radiation – protect your eyes and spice up your everyday styling with one of the high-quality models from Ghetaldus' sunglasses line. Classic or trendy frames are trademarks of famous brands like Tom Ford, Jimmy Choo, Ray Ban, Boss, Fendi, Carrera, Christian Dior, Elie Saab, Givenchy, Just Cavalli, Guess, Max Mara, Tommy Hilfiger, Polaroid, Pierre Cardin and many others.
Look for men's, women's or children's models of sunglasses with an ideal price/quality ratio and do not miss out on numerous discounts and special offers.