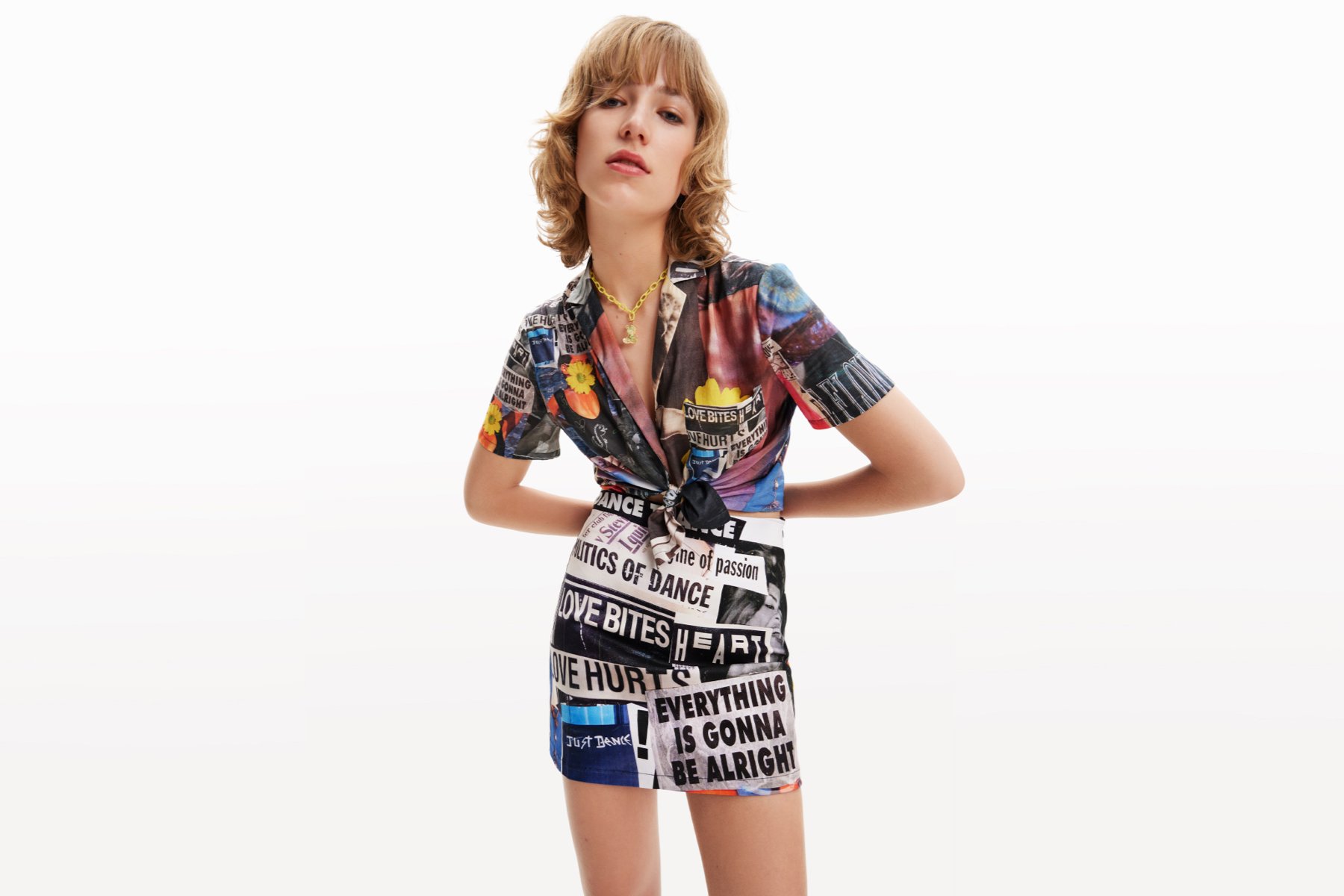 Discover irresistible collections for women and men in the Desigual store, as well as a fantastic collection of fashion accessories.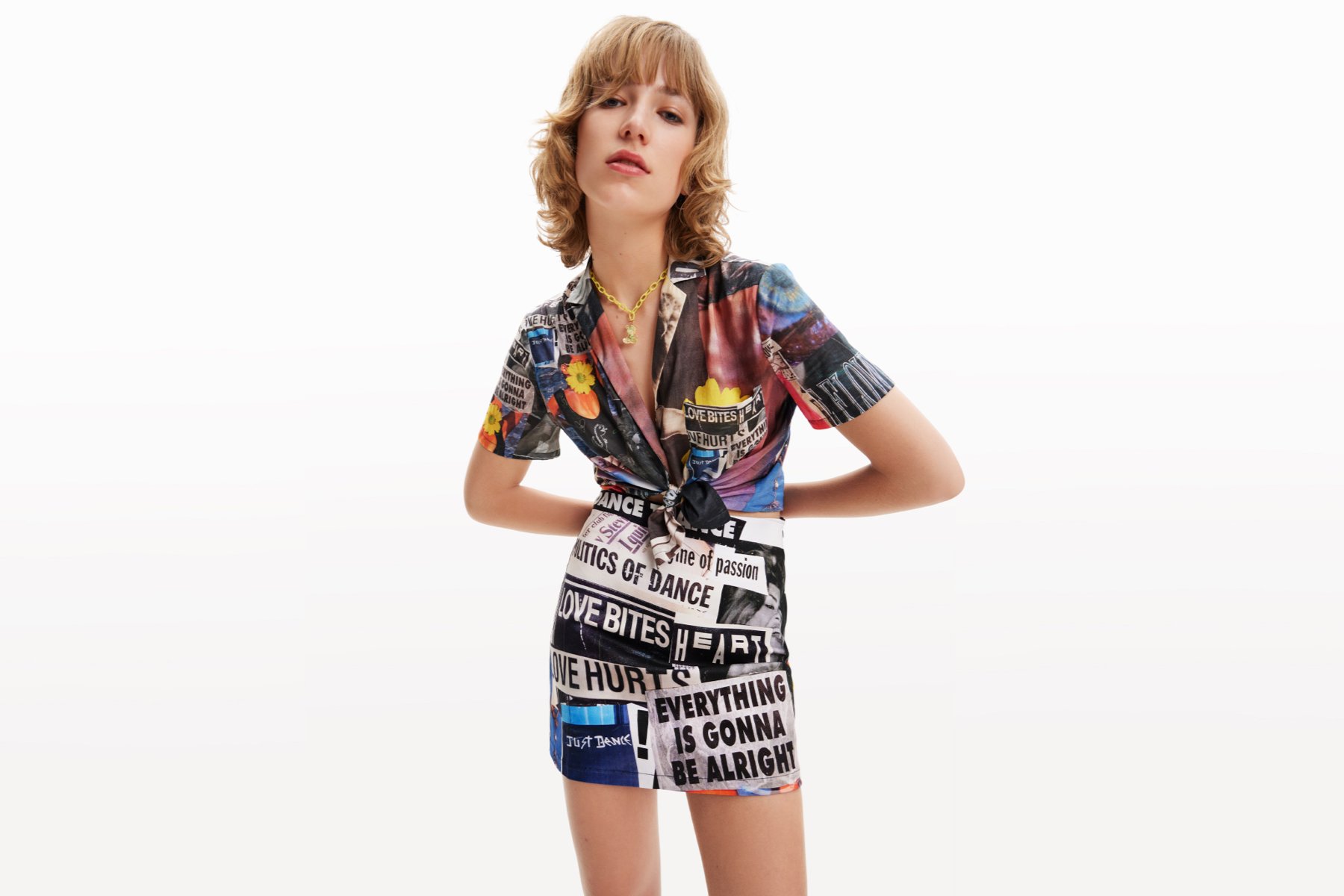 You can find clothes that are bold and special in the Desigual store in the Supernova Zadar shopping center
If you like to stand out and never go unnoticed, you will surely find your favorite fashion combinations in Desigual. Distinctive design and specific style are the first associations to Desigual clothing. We can freely say that Desigual clothes will not leave anyone indifferent. Desigual is available all over the world, and most importantly, it is also available in your favorite Supernova shopping center. The Desigual store is located on the ground floor of the shopping center, near the western entrance to the center.
Each new collection exudes serenity, recognizable patterns and colors. T-shirts, fluttery dresses and blouses, breathtaking skirts will perfectly turn your summer combinations into combinations that the whole city will talk about. The most important thing is that you can combine them with comfortable flip-flops and sandals and the inevitable fashion accessories such as bags and backpacks. The arrival of a colder period, makes us think of layered clothing. Turn your winter and gloomy days into cheerful cold days full of cheerful tones with striking coats and trousers of fantastic weeds.
Desigual brand that stands out
Desigual is a brand founded by Thomas Mayer in 1984 in Barcelona. It is recognizable by its asymmetrical cuts, bright colors, striking prints and seemingly incompatible patterns, which ultimately look very attractive. A brand that is unique and impossible to replace with someone else.
Desigual has many collaborations with famous creators like Monsieur Christian Lacroix. But we can freely say that this is not just a collaboration but a story of mutual respect and love that has lasted for more than 10 years. Common themes, passion for colors, patterns and patches are just some of the points of contact that sustain this love. This year, the brilliant French designer has designed an amazing and cheerful collection that celebrates the arrival of spring. The theme of this collection is floral print. But can a floral print delight us again? Of course, when Monsieur Christian Lacroix designed it for Desigual. With Mr. Christian Lacroix, Desigual also has collaborations with Stella Jean and Johnson Hartig.
With all the collaborations, Desigual is a brand that cares about the planet. The new sustainable collection is made of organic cotton, recycled fabrics, sustainable fibers created to suit you and the planet. Love the World is a philosophy that depicts all the actions carried out by Desigual in accordance with (its) social and environmental commitment. Our intention is underpinned by tangible activities through which the company presents its future goals that respect people and the planet in line with a sustainable production model. Some of Desigual's main goals are to produce collections of 50% sustainable materials by 2023, reduce the impact of carbon by 2025, become carbon neutral by 2050. If you are looking for unique, special, striking pieces, men's and women's collections with irresistible fashion accessories it will be a complete hit and a great match for your new outfits that will certainly not go unnoticed. One of the main features of Desigual design is a wide range of colors and numerous patterns. The variety, by which this brand is recognizable, runs through the collections for autumn and winter, as well as through the collections for spring and summer. If you yourself are very daring when it comes to fashion, Desigual store is the right place for you.