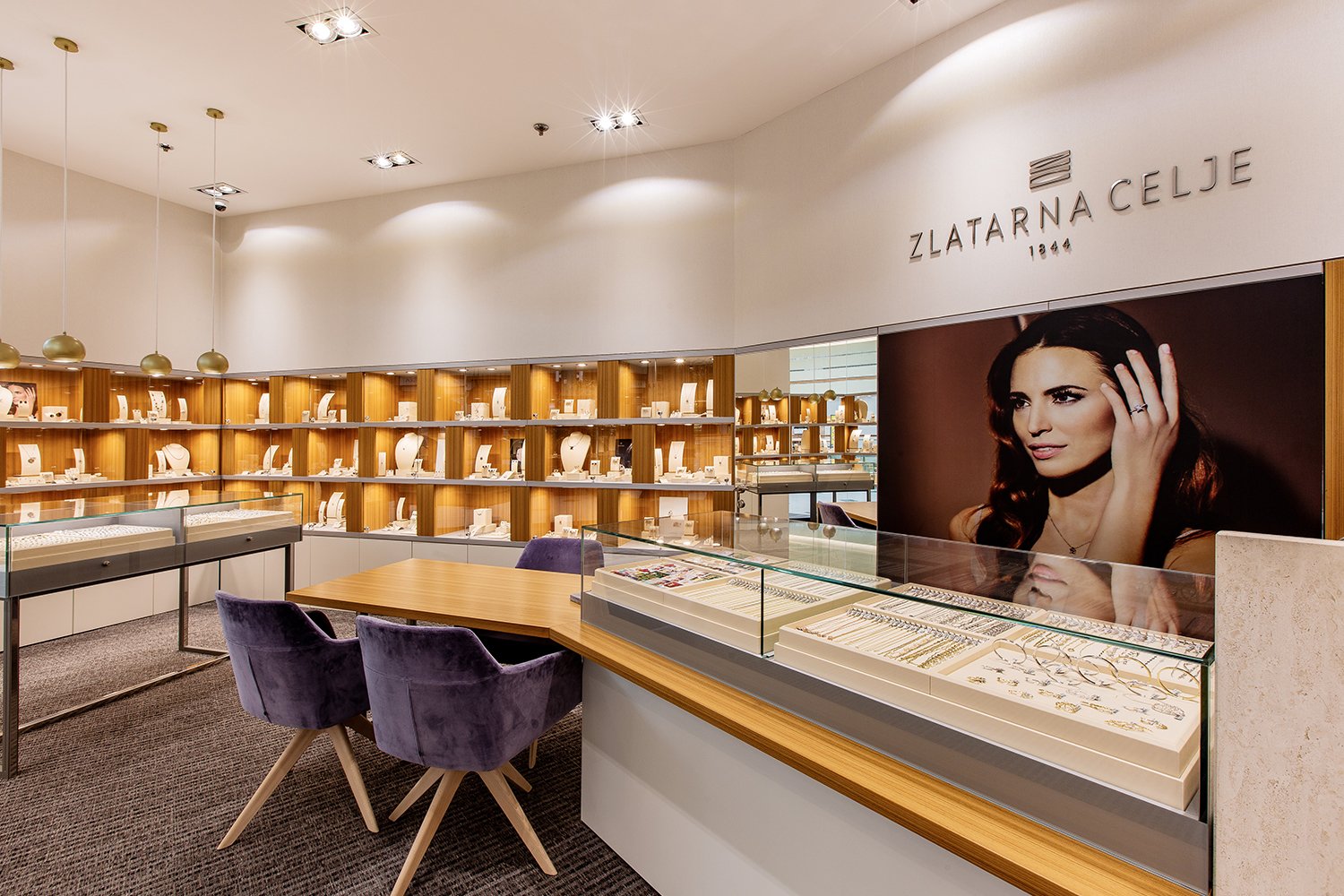 Zlatarna Celje is a story of unmistakable choice and timeless beauty!
Irresistible jewelry from Zlatarna Celje is waiting for you in Supernova Zadar
The mission of Zlatarna Celje, together with its loyal customers, is to tell a wonderful story about an unmistakable choice and timeless beauty. Zlatarna Celje jewelry is with you in all your important moments: births of children, baptisms, engagements, weddings, diplomas, anniversaries and birthdays. These are he occasions in which we reach for gifts that have a lasting and timeless value and create memories with loved ones. If you choose a gift, you will not go wrong with buying gold or silver jewelry; bracelets, necklaces, pendants, rings or other pieces that never go out of fashion.
Collections of engagement or wedding rings designed for future newlyweds by famous designers of Zlatarna Celje are always a good choice when you are preparing for your big day. Jewelry can also be personalized according to the wishes of the newlyweds, so couples will get a timeless memory of great sentimental value.
The friendly staff of the jewelry store will be happy to help you with the selection as well as advise you when selling gold or investing in investment gold.
A long tradition of timeless jewelry
Zlatarna Celje has been the leading jewelry manufacturer in the region for more than a century. 170 years of tradition have been recognized by many lovers of gold and silver jewelry who are happy to choose pieces from fantastic collections for many occasions. The collections of Zlatarna Celje are characterized by a unique design, a combination of classic feminine style, but also modern shapes and finishes. Their fantastic collections are worthy of royal houses, and among them stands out jewelry decorated with diamonds and pearls in various colors and shapes. Buyers of this type of jewelry are witnesses of high selection criteria and uncompromising quality.
Professional s make jewelry by hand, using modern manufacturing technologies, thus permeating the most modern processing with traditional knowledge and skills. Recognizable jewelry from the offer of Zlatarna Celje is the signature of award-winning designers, so the design itself is unique and widely recognizable.
In addition to the irresistible golden assortment, you will also be won over by the silver collections of the Lencia brand, which is owned by Zlatarna Celje, as well as watches of classic or trendy design. With Lencia jewelry and watches featuring a seductive, unique design, you will shine in your daytime and evening combinations. Lovers of youthful style will also be won over by the Lencia S. line, which follows modern fashion steps from stainless steel. Everyday elegance is now at your fingertips - choose your favorite pieces of jewelry or perfect gifts for your loved ones for many occasions.