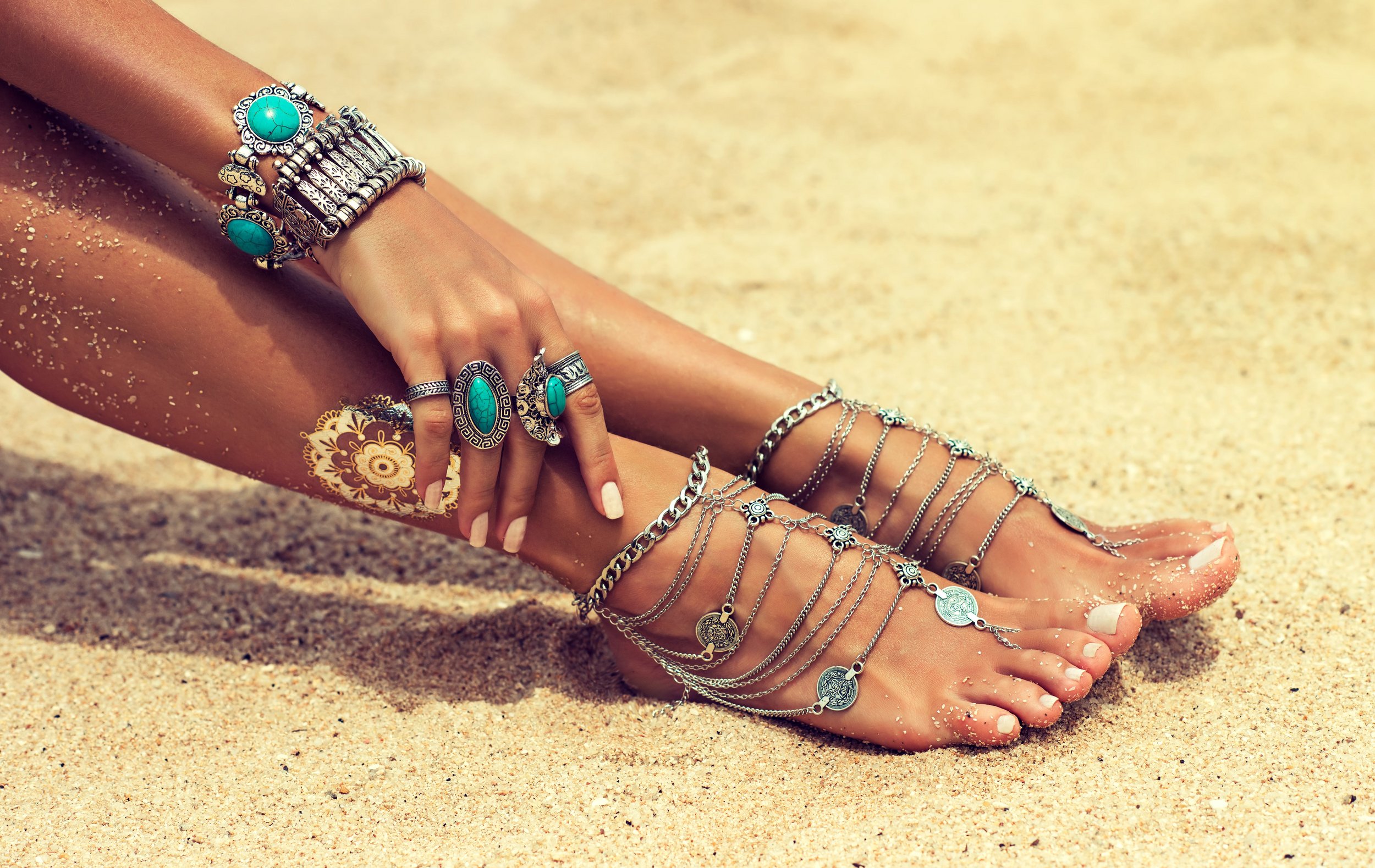 Amas Bijoux is a famous brand from Zadar, created with a lot of love and positive energy. All jewelery is made in Zadar and is made of high quality materials.
Amas Bijoux - outstanding jewellery at Supernova Zadar
The stand of the famous brand Amas Bijoux is located in the eastern part of the first floor of the Supernova Zadar shopping centre. This Zadar brand prides itself being a part of the fashion world map in the field of jewellery.
Every season it delights many fans of fashion accessories with new collections of bracelets, necklaces and earrings made of silver and gold. The guiding principle and motto of this local brand can be summarized in the quote of Vincent Van Gogh: "What is done in love is well done". This excellent brand of jewellery is aspiring to promote such positive messages.
The feminine beauty is further emphasized and adorned with romantic details and high-quality jewellery. In addition to attractive and romantic shapes, the store also offers traditional medallions, the Zadar Rosette Motif and other motives characteristic of the culture and the history of this region, which makes the Amas Bijoux jewellery a perfect gift and a valuable memory. Affordable prices, credit card and cash payment options, excellent offer and friendly staff ready to assist you while purchasing, guarantee you a great shopping experience.
A wonderful brand from Zadar for eternal memory or a perfect gift
Amas Bijoux offers a wide assortment of modern jewellery made of silver and gold. With its distinctive design, this Zadar brand has been capturing the Croatian and the world market for years. The name "Amas" stands for love and it is especially the love of jewellery and creativity that has become a guiding principle and inspiration for collections of unique models and creations presented to customers by AMAS BIJOUX.
The Amas jewellery is distinguished by its exceptional quality; particularly acclaimed are the handcrafted models. Bracelets, earrings and pendants are notable for their distinctive minimalistic, exquisite style and delicate figures. These particular models are very popular among many fans of fashion of fashion accessories, and at the same time they can become a perfect gift for a variety occasions such as birthdays, weddings, baptisms and confirmations.
One of the items, that stands out due to its striking appearance is a collection of bracelets on a rope with a silver pendant; you can choose among 18 karat gold plated or rose gold plated silver items. Amas collections can be a perfect gift but can also serve as an indispensable fashion accessory that follows the latest fashion trends and perfectly complements any wearing apparel. Check out the offer in the Supernova Zadar shopping centre and also the news on the AMAS BIJOUX website and social networks.