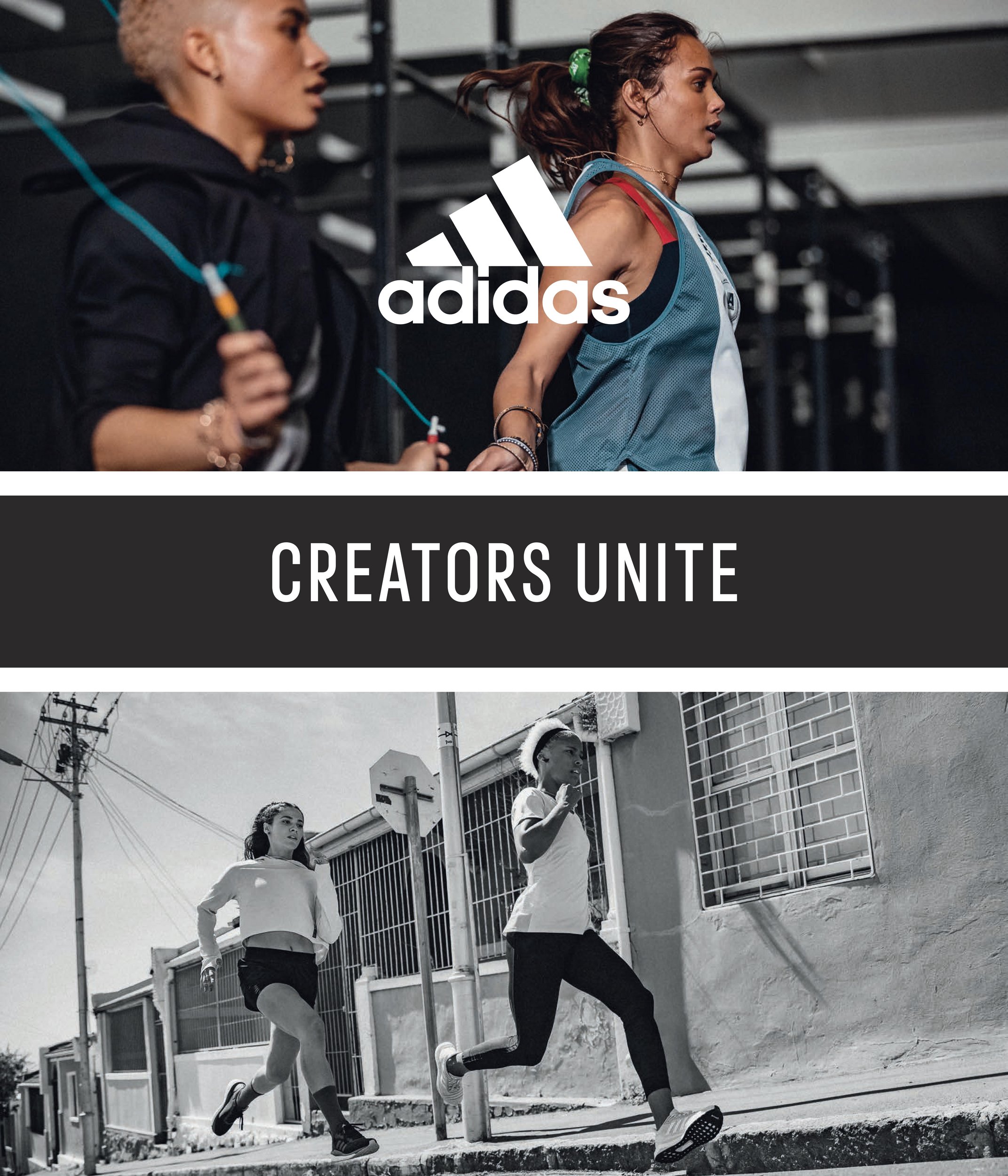 Take a look at new collections for adidas Originals for all your sport activities such as running, football, training and much more.
adidas at Supernova Zadar - where sportspeoples' dream came true
The store of a world famous sports equipment brand, adidas, is located on the first floor of the Supernova Zadar shopping centre. If you are looking for sports footwear and clothing of top quality and distinctive design, adidas is the right shopping spot for you.
Sneakers, tracksuits, t-shirts, jackets, and numerous sports accessories such as bags, backpacks and hats are distinguished by specific street-style design inspired by urban trends of the world's capitals. The Performance and Originals fashion lines offer you a rich assortment of premium sports fashion items that will perfectly suit both those who are actively engaged in sports as well as those who are fans of sports and casual styles.
By offering a rich assortment of men's, women's and children's clothing and footwear, as well as a wide range of sizes and models, we guarantee you a great shopping of equipment and accomplishment of great sports results as well. With every new season, new up-to-date models of functional equipment are displayed in the adidas store, so regardless of whether you are looking for equipment for warmer or colder days, outdoor or indoor training, select the best equipment of distinctive quality.
adidas - a world known sports brand
Being one of the top sports equipment manufacturers for years, the company adidas is offering a wide range of products for athletes and followers of new trends. The adidas Performance assortment line is designated for those who are professionally or actively engaged in sports.
Sports footwear and clothing are designed and made of materials that perfectly fit the needs of active athletes and at the same time guarantee comfort and superior characteristics. Sneakers for running, football, handball and basketball and other team and individual sports such as boxing, swimming or fitness are the right choice for those who are looking for modern design and functionality. Tracksuits, tights, sports tops and T-shirts are distinguished by excellent aesthetics and high quality materials.
If you follow urban trends and want to bring in the most modern sports apparel into your wardrobe, select the latest models from the adidas Originals fashion line. The well-known models of sneakers Stan Smith, Superstar, Gazzele, NMD and Tubular are some of the most popular ones among many trendsetters.
Aside from sneakers, the Originals fashion line features jackets, bags, backpacks, hats and sports clothing of distinctive design inspired by popular street-style trends. Products from women's, men's or children's collections are always a great choice for all fans of sports and sports clothing, footwear and equipment for professional or recreational sports and active leisure time.
If you are aspiring to achieve extraordinary sports results or just want to look urban and trendy wearing sports fashion apparel, your favourite shopping destination will certainly be the adidas store.