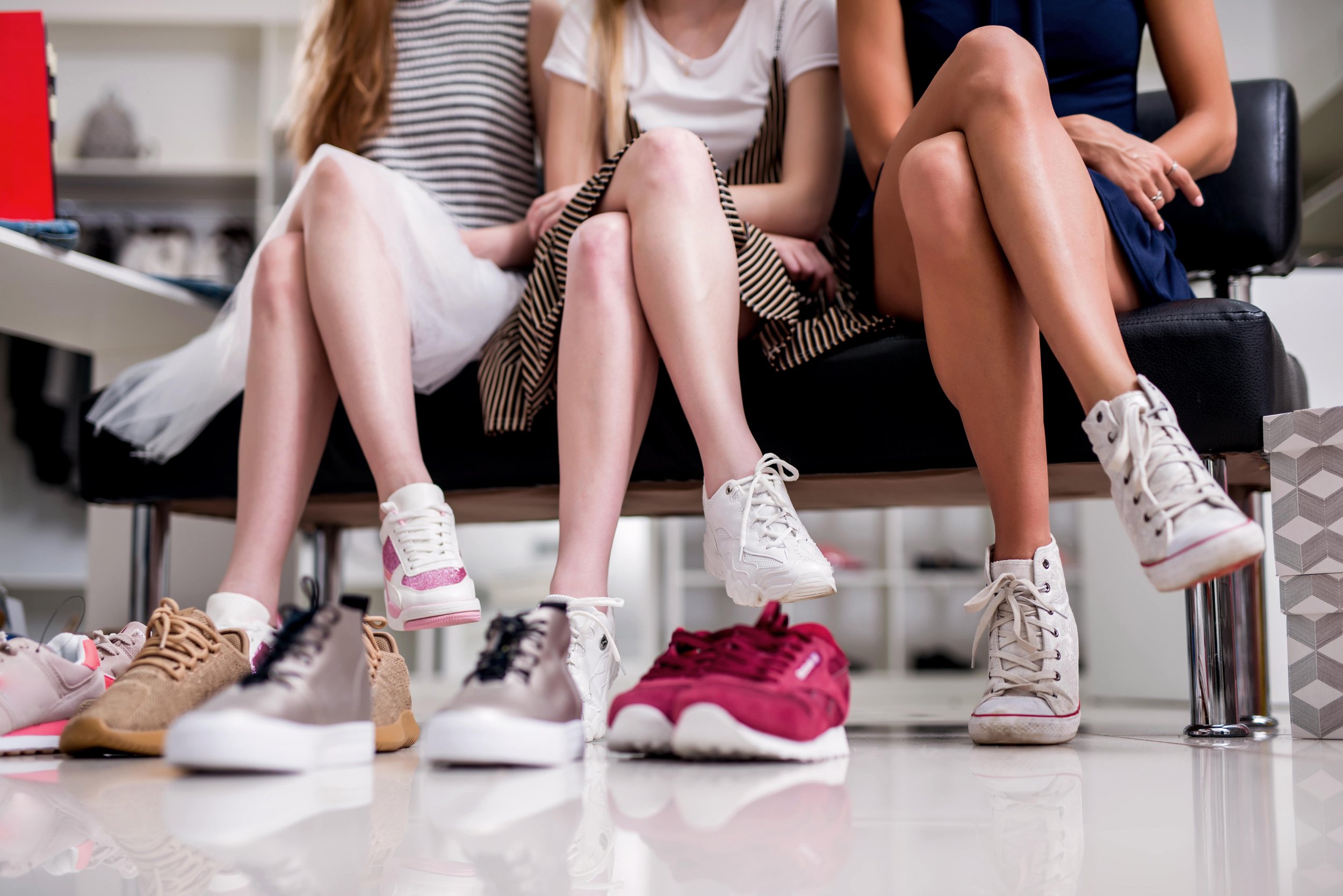 Comfortable, high-quality and trendy sports footwear that will perfectly complement your wardrobe.
Choose the appropriate sneakers among famous brands at Supernova Zadar
The Shooster store is located on the first floor of the Supernova Zadar shopping centre, next to the food corner and the OVS store, and opposite the C&A store. At almost 230 square meters of retail floor space you will find an excellent selection of the most famous and popular world brands of sports footwear and clothes for women, men and children.
Visit the store and choose the appropriate sneakers for yourself or your loved ones among famous brands such as: Converse, Timberland, Nike, Adidas, Reebok, Skechers, Lacoste, Puma, Air Jordan, Supra, Asics Tiger, New Era, DC, Saucony, Stance, Legends, Onitsuka Tiger, Mitchell and Ness and many others.
The women's footwear assortment comprises sizes from 36 to 42, including intermediate sizes such as 36 2/3 or 38 1/3. You can choose among various models such as unisex, semi-high sneakers, sandals or scuffs for warm summer days. Men's footwear is available in sizes from 38 to 50, including intermediate sizes. Children's footwear is available in sizes from 19 to 40.
Shooster - favourite "sneaker store" for a real fan of sneakers
Sneakers, trainers and athletic shoes are just a few of the names of the most popular sports footwear of all time. If you are a real fan of sneakers, then Shooster will become your favourite "sneaker store" with a variety of sports footwear models that will satisfy all tastes.
By giving advices and suggestions, the friendly and professional staff of the Shooster store will help you selecting the appropriate model from the rich assortment of famous world brands. The mission of the store is to promote the increasingly popular "sneaker" culture in Croatia in line with the latest market trends.
Regardless whether you are actively pursuing sports activities or whether you intend to blend the comfortable sports footwear with your daily fashion combinations, Shooster will offer you a fantastic selection of sizes and models of sneakers of famous world brands.
All depends on your wishes and goals; however, for the perfect solution check out the extended assortment of footwear on the shelves of the Shooster store. You will fall in love at first sight with the comfortable, high-quality and trendy sports footwear that will perfectly complement your wardrobe.
The Shooster stores are distributed across Croatia and they can be found in the Supernova shopping centres. Check out your favourite items on the website even before visiting the shopping centre. If you are a fan of discounts, special offers and promotions, you will certainly be thrilled by Shooster's special offers such as weekend promotions, special discounts on the assortments and seasonal discounts during the year. Members of the Shooster Loyalty card program are also granted benefits at every step.