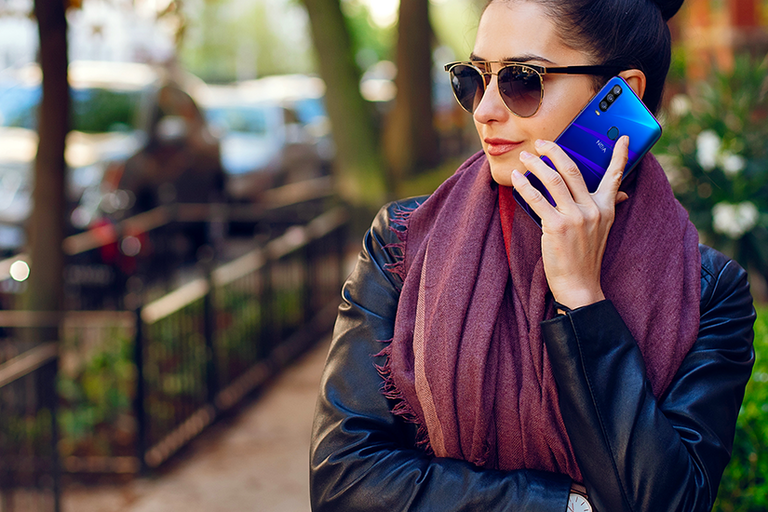 Your search for a new smart phone may come to an end in the NOA store that offers a wide selection of user-friendly models.
Super gadget world at Supernova Zadar
NOA smartphones, tablets, NOA Vision television sets and NOAline additional equipment are waiting for you at our 30 square meter big store in the Supernova Zadar shopping centre. The NOA brand store is situated on the first floor of the shopping centre and its design and concept aim to familiarise the buyers with the brand's rich offer. The NOA family consists of smartphones and NOA Vision television sets, NOA tablets and NOAline additional equipment such as earphones and headphones, powerbanks, glass screen protectors, smartphone and tablets cases and covers, cables, selfie sticks, TV holders and much more.
NOA Vision LED television sets come in different sizes: 55", 50", 43" and 32" and most come with an Android Smart TV option which enables users to watch television and enjoy applications and various multimedia content. To ensure a carefree TV experience, each NOA Vision television set comes with a 5-year guarantee. The friendly and professional staff of the NOA store will be happy to assist you with any questions you may have and help you choose the best product for you.
Visit the NOA store and check our special offers and various surprises for our buyers throughout the year.
NOA store offers a wide selection of user-friendly models
Your search for a new smart phone may come to an end in the NOA store that offers a wide selection of user-friendly models.
For two years in a row, NOA smart phones NOA N10 and NOA H10le have won the prestigious award "EISA Best Buy Smartphone", which attests to their quality and justifies the demand for the NOA brand. Three series of smart phones show that NOA brand is committed to developing user-friendly phones. The premium series of smart phones comes under the name of NOA Element, while NOA Core is a line intended for users who are looking for basic functions in a mobile phone. For those more adventurous who often find themselves in extreme conditions, and for those working in harsh business environments where falls and damages can frequently occur, there is the NOA Rugged series that brings durable and robust mobile phones. All models in the Element series come with an additional 12-month NOA Premium Care guarantee that covers accidental damages caused by neglect.
If you are looking for a new smartphone or are a fan of tablets, we offer a variety of new models in various colours and dimensions and with excellent components. Accessorize your new mobile phone and choose from a large selection of earphones or headphones, memory cards, tempered glass, chargers, power banks on offer in the NOA brand store. In addition to IT equipment, in the NOA store you can find NOA Vision line of television sets that will make your favourite shows more enjoyable thanks to the supreme quality of the picture and many software solutions. Enjoy the ultimate experience with the NOA brand store!