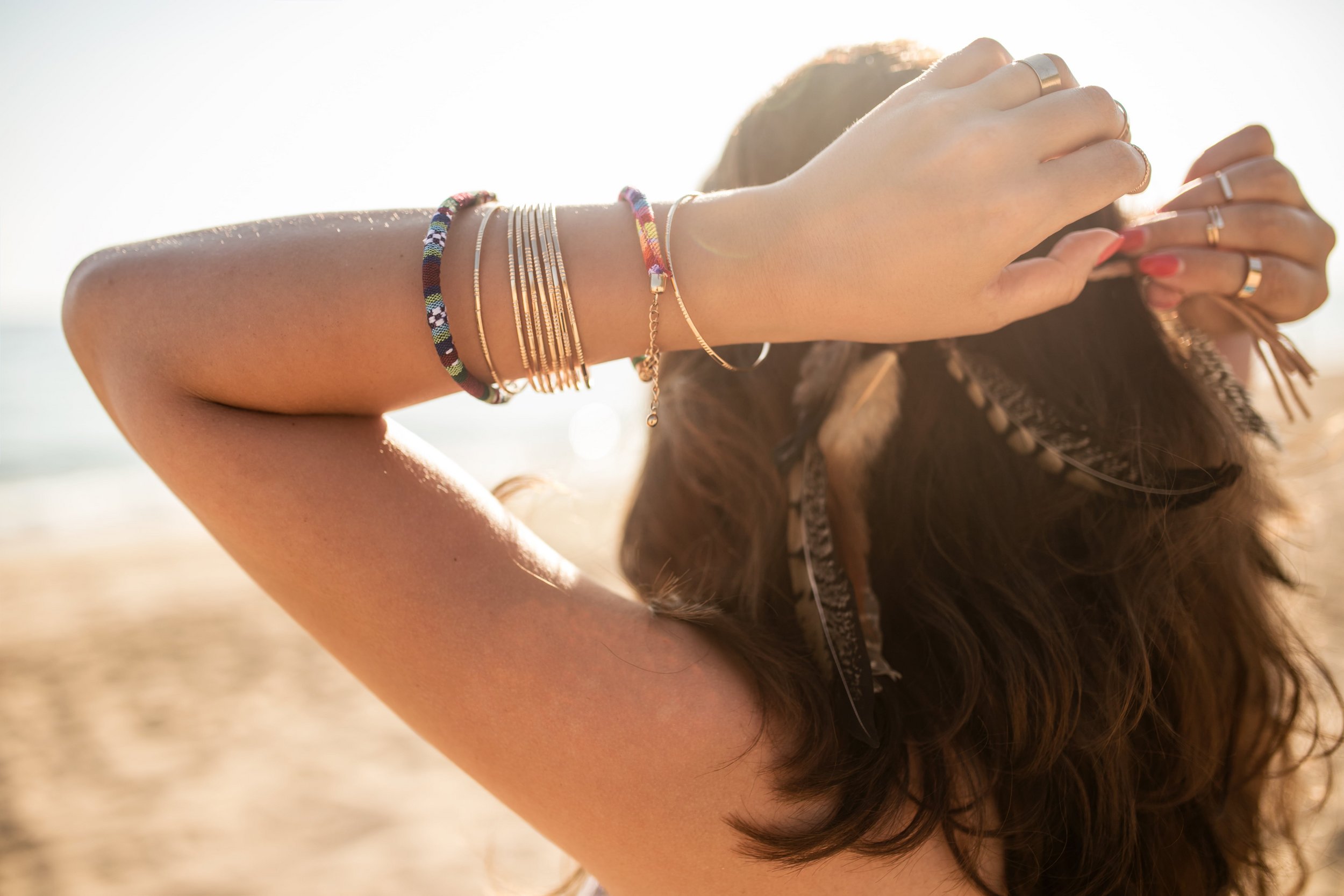 An irresistible Greek fantasy with the widest range of jewelry.
The latest sophisticated jewellery collections at Oxette in Supernova Zadar
The famous Greek brand Oxette is located on the ground floor, right next to the main central entrance to the Supernova Zadar shopping centre, near the Venera and the Optika Optotim stores.
You will find here a pleasant ambiance and a friendly staff that will be glad to assist you with the selection of the right jewellery, gifts for your loved ones or the latest models of watches to perfectly complement your favourite fashion style.
The latest sophisticated jewellery collections feature bracelets, earrings, necklaces, rings, pendants and chains.
The selection is abundant with special collections such as Oxettissimo Tennis, Eva, Oasis, Nomads, Anaconda, Luna, Glimmer, Lucky Charms 2019 and more. The watch collection features a variety of relief pattern wristwatches, engraved watches, bracelet-shaped watches, gilded watches, leather watches, watches with drawings and many other modern models for women and men alike.
Some of the most popular collections of Oxette were filmed in exotic locations, thus completing the assortment of models for all fashion fans. Enjoy the offer that will tell you an incredible story and take you on an interesting journey of fashion exploration and visual pleasure.
Famous Greek brand manufacturing and sells jewellery, watches and fashion accessories
Oxette is a renowned Greek brand by Perideo S.A which is actively involved in the field of manufacturing and sales of jewellery, watches and fashion accessories. With over 25-year experience, Perideo S.A has succeeded in building a strong presence not only in Greece but worldwide.
First launched in Athens in 1998, Oxette drew the attention of global customers who favour unique timeless jewellery within a very short space of time. Nowadays, Oxette operates in many countries, either through company owned retail stores or different business partners or franchise stores.
This brand is intended for independent and modern women and men who love fashion and use it to express their own personality and their own attitude towards the society and community at large. OXETTE's acclaimed designs are inspired by the unique and original approach to the creative realm, creating items that combine elegance and versatility with emphasis on casual style and glamour.
OXETTE's creative team efforts are focused on creating items that would look and feel good as well as emanate the customer's exquisite style. OXETTE's collections are creations comprising jewellery, watches and accessories which are carefully designed to bring a balance between today's global fashion trends and art.