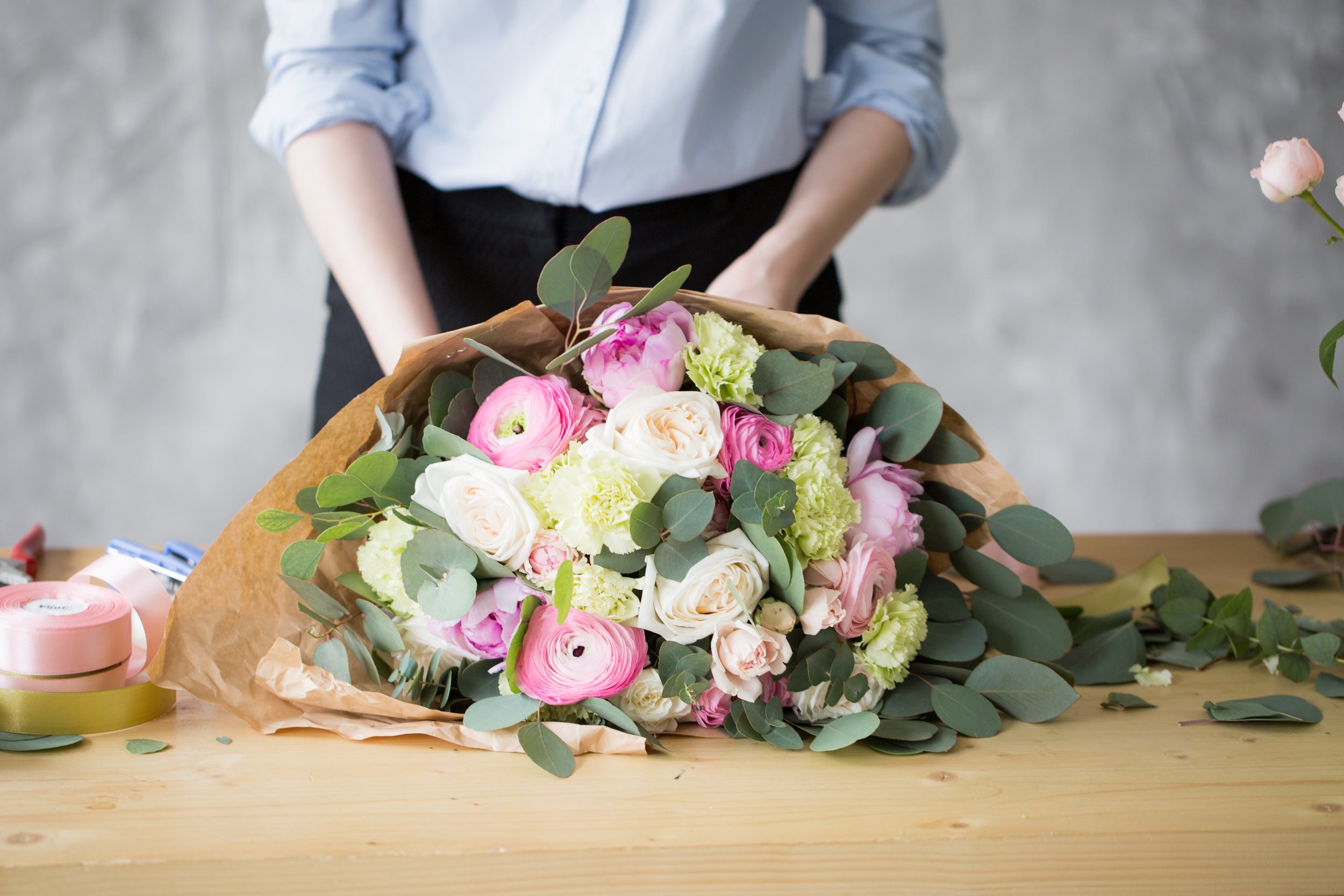 There is no occasion that can not be celebrated with a beautiful flower bouquet that is always a gift and the most beautiful decoration of the home.

Flowershop Lorena - most wonderful and colorful store in Supernova Zadar
If you want to say thank you, I love you, I am sorry or congratulations, convey that message with a bouquet of beautiful flowers from our Lorena flower shop situated on the ground floor of the Supernova Zadar shopping centre.
The flower shop Lorena offers a wide selection of flowers and bouquets for all occasions - weddings, christenings, confirmations, birthdays and other festive occasions as well as arrangements for the graves of our loved ones.
If you find your office or business space dull and boring, our flower shop Lorena will transform it in no time into a flower rhapsody with decorations that will make your work more enjoyable.
If you want to wrap up a gift you bought in one of the stores of the Supernova Zadar shopping centre, the friendly staff at Lorena will do it for you, carrying a wide array of gift boxes and bags that will make your gift look more attractive.
Come to Lorena and get a beautiful flower arrangement from cut flowers to decorate your home or cheer up a dear friend, mother, girlfriend or wife.
The flower shop Lorena offers a wide selection of real or artificial flower
Birthdays, weddings, christenings and important social events will not be complete without flowers. Pick a bouquet of flowers to thank a person, congratulate or wish someone all the best or a speedy recovery.Say it with flowers arranged by our florist at Lorena. Give your loved one red roses for Valentine's Day or red carnations for Women's Day and show her how much you care.
Say thank you with a flower for Mother's Day to the most important women in your life for all what she is doing for you, for the joy, happiness and unconditional love she gives.Graduation day and ceremonies do not go without flowers, a bright and a colourful bouquet will make the ceremony more festive and joyful.
If you forgot about your marriage anniversary last year, rectify that with a beautiful bouquet that will make your partner look at you in a new, improved light.The flower shop Lorena offers a wide selection of real or artificial flower arrangements to decorate the graves of your loved ones on All Saints' Day.
Flowers matter in many occasions, whether they are sad or happy. Choose between pink, white, purple or red tulips, beautiful lilies or calla lilies and fill your home with the fragrance of hyacinth, peonies or roses.The fans of orchids, the queen of flowers, may choose to decorate their home with an orchid planted in a glass jar decorated with small pebbles. In Lorena flower shop we offer the perfect floral solutions for all occasions.