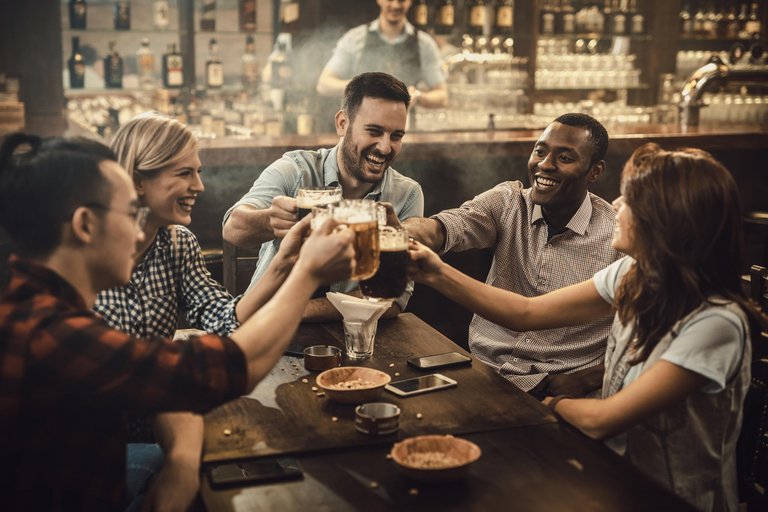 Delicious food and rich selection of drinks is an ideal offer for a pleasant gatherings and entertainment.

Spend a pleasant time enjoying the Kaltenberg pub&bar`s offer in Supernova Zadar
Located close to the information desk and entrance to one of the best shopping centres in Northern Dalmatia, Kaltenberg pub&bar is the ideal place to take a break from your shopping.
Our pleasant pub&bar interior, seating over 20 persons is the place for good beer and food lovers. The fans of this alcoholic beverage obtained by boiling hops in water will be amazed by the diverse offer of Kaltenberg beer and its ideal pairing with the food offered on our menu.
But our beer is not only intended for drinking; it is also used in the preparation of tasty and delicious dishes and desserts. Try ribs, octopus salad, fried squid, or food typical for beer restaurants which our team of chefs will cook for you with fresh locally produced ingredients and enjoy their irresistible taste at favourable prices.
Check the tradition of Kaltenberg beer production, a great offer of food, good atmosphere and the ideal location of our pub&bar. Book your reservation on time and let your palates enjoy the fantastic gastro experience in our Kaltenberg pub&bar restaurant!
Get a whiff of Oktoberfest air in Restaurant Kaltenberg pub&bar
Get a whiff of Oktoberfest air in Restaurant Kaltenberg pub&bar Zadar! When in 1260 a Bavarian family Wittelsbach started to brew Kaltenberg beer they never thought that Kaltenberg pub&bar would become a favourite place for people of Zadar and tourists enjoying the city and its landmarks Church of St. Donatus, Sea Organ or the magnificient Greeting to the Sun.
Kaltenberg brand is owned by König Ludwig International, a company with over 30 years' experience in beer brewing. The company's world-renowned beer is characterised by Bavarian craftsmanship, high quality and ultimate beer experience. It goes excellently with a rich offer of dishes available in Kaltenberg pub&bar, making the bar an unavoidable place for lovers of good food and beer.
A well-known aroma pairs well with salty and sweet dishes offered on the menu. Try Kaltenberg Pils with fried fish, seafood, chicken, roast meet, grilled meat and cheese on our offer or enjoy wheat beer Hefeweissbier with asparagus, soups and cold plates.
Take a break from your shopping and enjoy the nice industrial design and characteristic hop smell at our pub&bar. Our talented team of chefs will prepare delicious meat and fish dishes which go well with the aroma of the beer. Fresh ingredients, herbs and fantastic dips and sauces are offered daily in our pub, making it an attractive place to visit. Our friendly staff will help you and recommend the best specials of the day. Take your family and friends shopping and treat them to a great lunch in the Kaltenberg pub&bar restaurant!