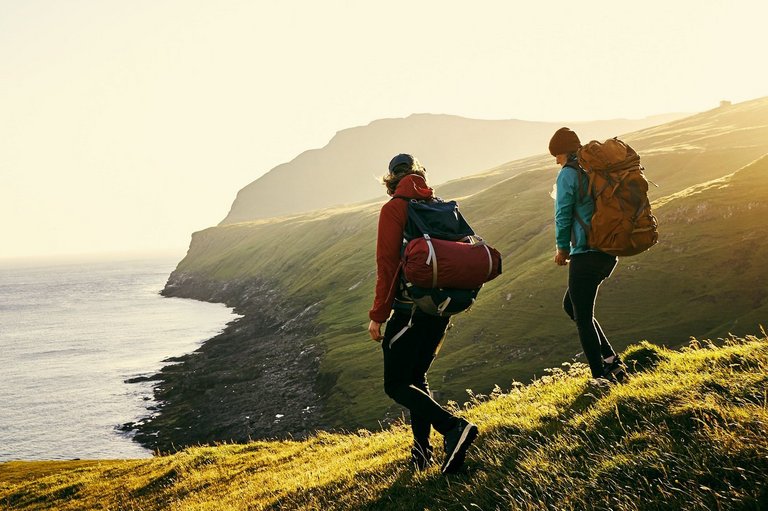 Best equipment for active lifestyle enthusiasts.
Attractive sportswear is waiting for you at the Geographical Norway store in Supernova Zadar
The Geographical Norway store is located on the first floor of the Supernova Zadar shopping centre, right next to the Shoebedo store and opposite the Zara store. It is a brand that stands for attractive and sophisticated sports garments for men and women alike.
Geographical Norway is a perfect destination for you, if you are a fan of sport activities and the same time are looking for comfort and quality. The seasonal women's collections include a premium selection of fashion items such as: dresses, hoodies, vests, polar and soft-shell jackets, while the men's collections comprise bottom and top parts of tracksuits, swimwear, T-shirts, long sleeve shirts, Polo T-shirts, Bermuda shorts, hoodies and many jacket models for the winter and for the warmer period of the year.
A special section of the store is assigned to the travelling assortment including a wide range of high-quality suitcases of the Spicy, Spark and Society fashion line, of widely varying sizes from S to L.
The suitcases are available in a variety of dimensions, ranging from 48 x 38 x 23 cm with a weight of 2.65 kg up to 68 x 46 x 32 cm with a weight of 4 kg. Select an appropriate suitcase of your favourite colour and embark on an adventurous trip and head off to a desired destination.
Sophisticated and attractive clothes intended for sports activities, leisure time and back-to-nature stays
Geographical Norway is a well-known French brand that was established in 2005. It represents sophisticated and attractive clothes intended for sports activities, leisure time and back-to-nature stays. Throughout the year, Geographical Norway offers excellent seasonal collections for autumn, winter, spring and summer.
The autumn and winter collections await you with a great selection of polar fleece jackets, soft-shell jackets, parkas and other jacket models for cooler days during the year. In addition to the excellent choice of jackets, the collection also includes winter sports lines with modern and comfortable trousers, T-shirts, vests and ski suits for men and women alike. The popular "Casual" fashion line abounds with comfortable tracksuits, shirts, jogging equipment, jeans and jackets.
In its spring and summer collection, Geographical Norway offers several themes that are always in line with the world fashion trends. Among the most popular fashion lines are the "Yachting", "Sport Chic" and "Fashion" lines, which offer modern and classic Polo shirts, Bermuda shorts, light jackets, swimwear and T-shirts.
Geographical Norway pays special attention to safe travelling by offering a fantastic selection of suitcases that have already flooded the world market and conquered numerous customers. Geographic Norway is a perfect destination for fans of all kinds of activities, sports clothes and fashion trends and at the same time for all those who are looking for quality and comfort.
The distributor of this famous brand for Croatia is the Ivan d.o.o. company that has been providing the customers with a premium selection and a wide range of garments at the Supernova shopping centres.