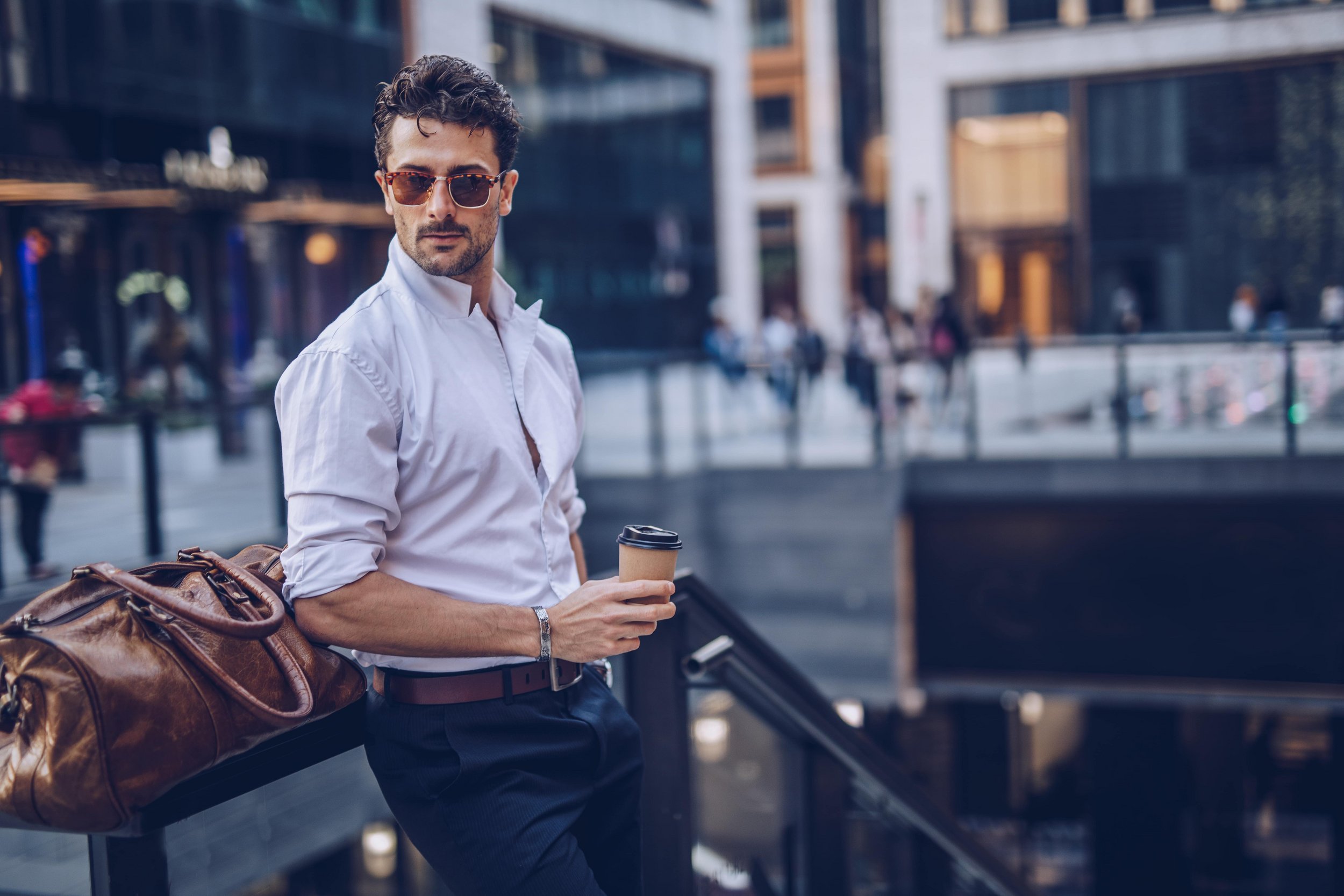 Discover fantastic outfits for many occasions that will perfectly fit every modern man.
Fashion for stylish men at Bleu Homme at Supernova Zadar
Bleu Homme menswear brand caters for refined and elegant men with a passion for exclusive fashion and lifestyle items. Located on the first floor of the Supernova Zadar shopping centre, Bleu Homme store offers smart and fashionable casual, business and evening menswear.
If you are looking for a wedding suit or a formal suit of another kind, choose from perfectly tailored trousers and jackets made of the finest materials. Whether you opt for slim or regular fit, you are sure to find an outfit best suited to your body shape and style. Those fond of eye-catching casual combinations will be able to find their favourite models of trousers, cardigans and shirts in a variety of fits and patterns. Thanks to their specially processed material, shirts are no-iron and very easy to care for: after washing and drying they remain crisp and unruffled all day long.
Complete your look choosing from a wide range of accessories: belts, bags, wallets and ties. Blue Homme's excellent assortment is sure to be helpful to those of you looking for a present for your loved ones. If you remain hesitant, Bleu Homme store card might be an ideal solution.
Bleu Homme for men with style
Established in 2015, Bleu Homme is a popular menswear brand offering top quality and perfectly designed clothes boasting a meticulous attention to detail. This Croatian lifestyle brand is the right choice for a modern and confident man who knows what he wants.
An exclusive and innovative brand, Bleu Homme is renowned for stylish and comfortable menswear items loved by successful and well-groomed men seeking perfection in every aspect of their lives, including their dressing style. Bleu Homme clothes and accessories can be easily combined into unique and attention-grabbing everyday outfits and evening wear.
High-quality fashion and lifestyle articles with hand finish details, authentic and elegant, are a perfect complement to any fashion style. Featuring an appealing design and combining breakout trends with excellent wearability and an ideal price to quality ratio, Bleu Homme continues to attract men of all generations who share their passion for fashion and sophisticated design.
In addition to luxury menswear, Bleu Homme offers masculine accessories and popular perfume brands: Jean Paul Gaultier, Paco Rabanne, Davidoff, Boss, Burberry, Calvin Klein, Jil Sander, Tommy Hilfiger and many others.
Fashion lovers with preference for other life luxuries will appreciate Bleu Homme's line of luxury beverages, champagnes, sparkling wines and other drinks and cigarettes. Enjoy the varied assortment and high quality of products.