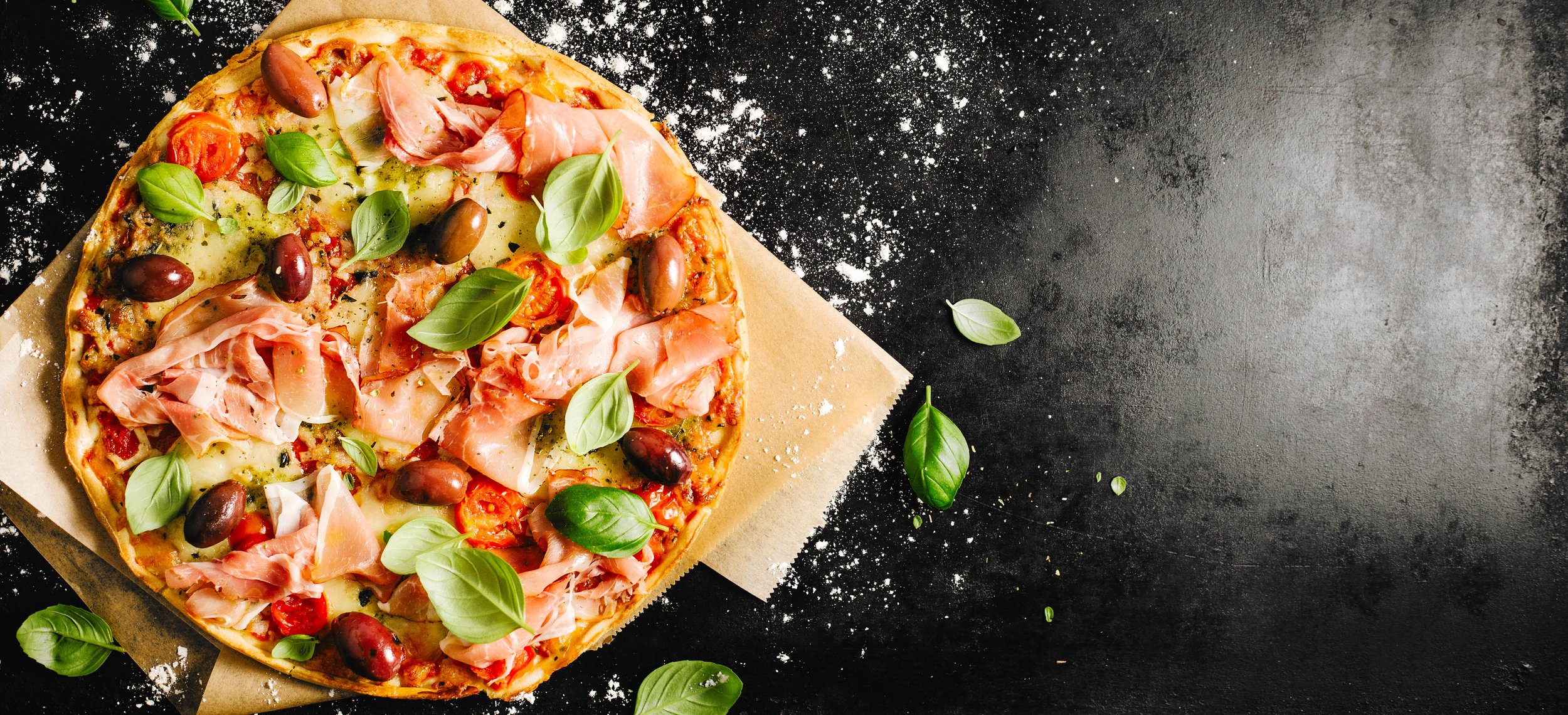 Enjoy tasty snacks and refreshing drinks in your favorite shopping break time.
Delicious pizza at BLA PIZZA & CAFFE at Supernova Zadar
After a shopping round at the Supernova Zadar shopping centre, take a break at BLA PIZZA & CAFFE.
Known for its pleasant ambience and helpful staff, BLA PIZZA & CAFFE is the best place to have your cup of coffee. Enjoy top-quality coffee and have it with pancakes, strudels or croissants. Browse your favourite dailies to catch up with the latest news from politics or sports – if you get hungry just pick something from the menu. BLA PIZZA & CAFFE is a great place to have excellent pizza opt for high-quality pizza Margherita, capricciosa, quattro formaggi or frutti di mare, or have your pizza with mushrooms, prosciutto, sour cream, pancetta or anchovies.
Your pizza will go well with a glass of wine or tap beer, perfect refreshments for hot summer days, a wide choice of which you will find on the menu. Get together with your family and friends and enjoy high-quality service at BLA BLA PIZZA & CAFFE.
Have a break at BLA PIZZA & CAFFE
What better way to finish off your shopping trip than to have a cup of coffee! And if you had some good deals with large discounts and sales, treat yourself to lunch. Skip tourist-packed restaurants and avoid long waits for your order – come to BLA PIZZA & CAFFE in Zadar. Have your favourite latte, cappuccino, Americano or espresso or order a freshly squeezed juice, soft drink or mineral water.
For morning visitors, BLA PIZZA & CAFFE offers plenty of tempting breakfast options served at affordable prices. Kick off your day with a healthy and delicious meal. Have a cup of coffee with a toast sandwich, croissant, pancakes or a strudel. If pizza is your thing, then look no further. Pick your favourite pizza topping – cheese, ham, tomatoes, mushrooms, prosciutto, sour cream or olives – and be served in an instant. Hot pizza with chili peppers, sausage slices and onions, seafood pizza with tuna and mozzarella or vegetarian pizza, whatever you choose you will enjoy it.
Treat your family or friends to their favourite pizza and have some fun together. Relax with good food and excellent drinks. Wine enthusiasts will appreciate the wide selection of wines and hard drinks and tea lovers will enjoy Franck and Superiore brands. Your kid will relish their Cappy juice. Be sure not to miss special offers and relax after shopping at BLA PIZZA & CAFFE.