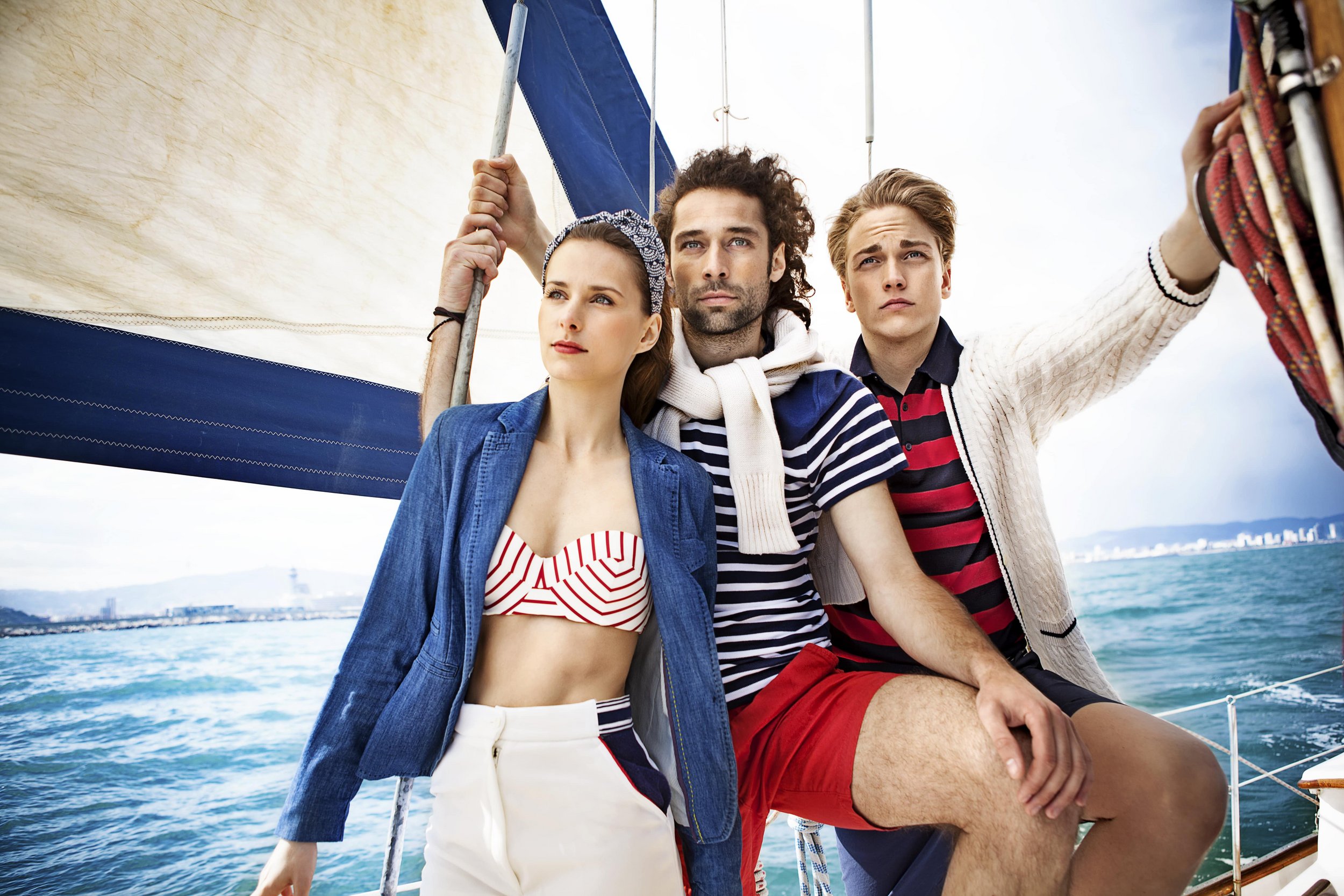 Find the most popular seasonal trends and exclusive brands in one place.
The must-go store Armani Exchange at Supernova Zadar
Armani Exchange, a prestigious fashion spot and a favourite shopping destination for many fashion lovers is located on the ground floor of the Supernova Zadar shopping centre, close to the eastern entrance to the shopping centre. The store is a must-go for many young, urban and fashion-conscious individuals.
It offers a wide assortment of premium fashion clothes, in particular, sportswear and casual clothes, such as T-shirts, trousers, jackets, pullovers, coats, dresses and a fantastic assortment of denim clothes such as short trousers, jeans of various cuts and denim jackets. In addition to men's and women's clothing, there is a wide range of footwear distinguished by top quality and distinctive design. Sneakers, boots and sandals of the current collections perfectly match the youthful, urban styles.
A wide range of accessories ideally complements your personal style and give it a dose of exclusiveness and striking appearance. If you follow trends and want to stand out with your clothing combinations wherever you appear, daringly select some of the most popular clothing items in the Armani Exchange store and update your wardrobe and enjoy shopping with the credit card and cash payment option.
Armani Exchange - an alltime favourite
Armani Exchange is a globally recognized fashion brand distinguished for its youth-oriented fashion lines that are represented season after season. The casual everyday fashion is inspired by Italian street-chic culture that makes the combination at the same time extravagant and easy to wear on various occasions.
Armani Exchange showcases designer clothing, footwear and accessories collections are in more than 200 stores around the world and also in Croatia since 2016. The fantastic Armani Exchange collections embody the youthful spirit of the new generations focusing on a unique design, continuous fashion innovations, the most convenient and easy to wear apparel and a perfect price-quality ratio.
The Croatian fashion market has expanded to include a whole range of attractive, casual and sports Armani Exchange items, especially focusing on outerwear apparel that will surely delight many true fashion followers. Do not miss out on complementing the distinctive outfits with attractive fashion accessories such as bags, watches, glasses, wallets, belts, caps, shawls and top quality footwear of superior design.
This favourite fashion destination houses the latest collections of the world's fashion metropolises. If you aspire to keep up with the most current fashion trends, choose some of the must-have models that are easy to combine with numerous outfits for various occasions, which will at the same time reflect your personality and approach to fashion.
If your dress style is casual and urban and distinguished for an exclusive touch and distinctive details; be sure to enjoy the fantastic assortment of the Armani Exchange store.