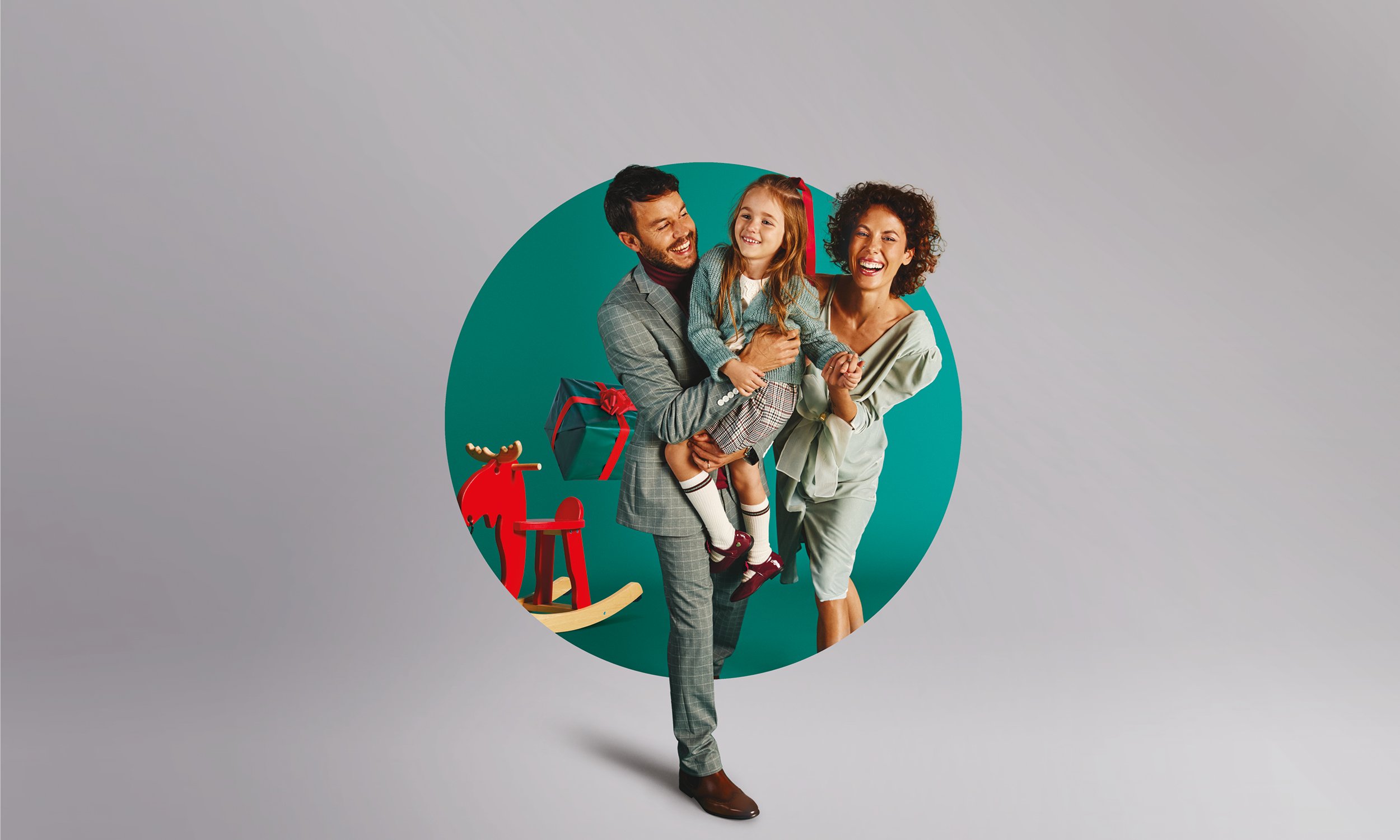 SHARE HAPPINESS WITH LOVED ONES
Magical holiday offer is waiting for you at Supernova.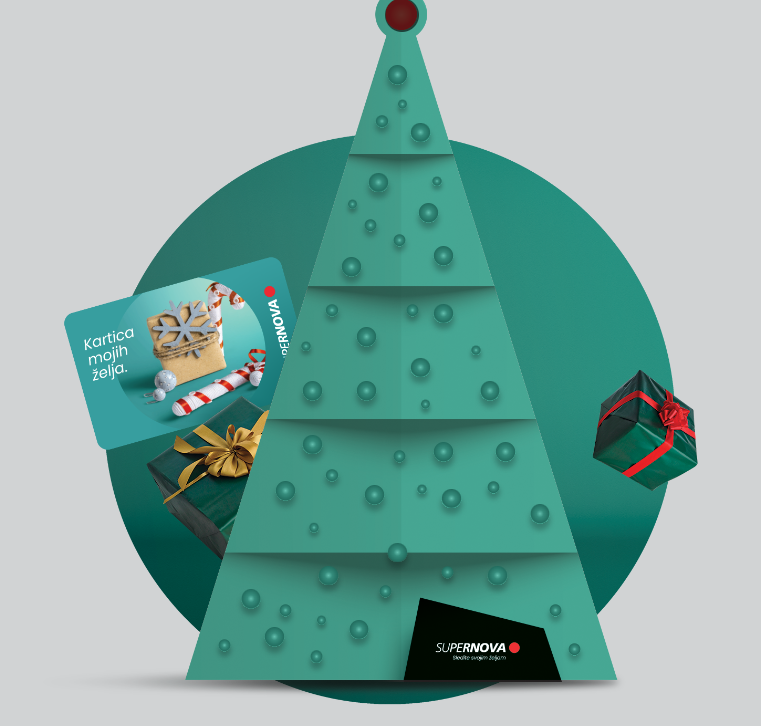 Brighten up the holidays for everyone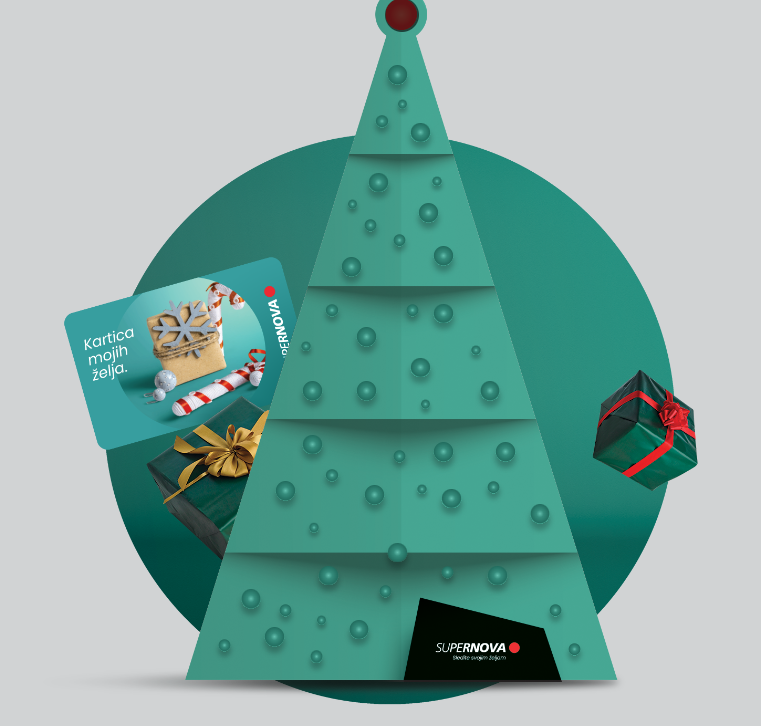 At Supernova, we love holidays and believe in the kindness of people. We invite you to help us make as many people as possible happy and brighten their holidays with a small symbolic gesture. From November 28 onwards, you can turn on the lights on the SUPER Christmas tree. Each lamp costs €1, which Supernova donates to families in need.
We will pay the donation to Supernova gift cards and donate them to the organizations Mala kuća Zadar, Kuća sretnih ciglica, Utočište Sveti Nikola, Društvo naša djeca i Zagrebački humanitarci. Even before Christmas, we will cheer up many families with cards and enable them to have at least a slightly calmer holiday season.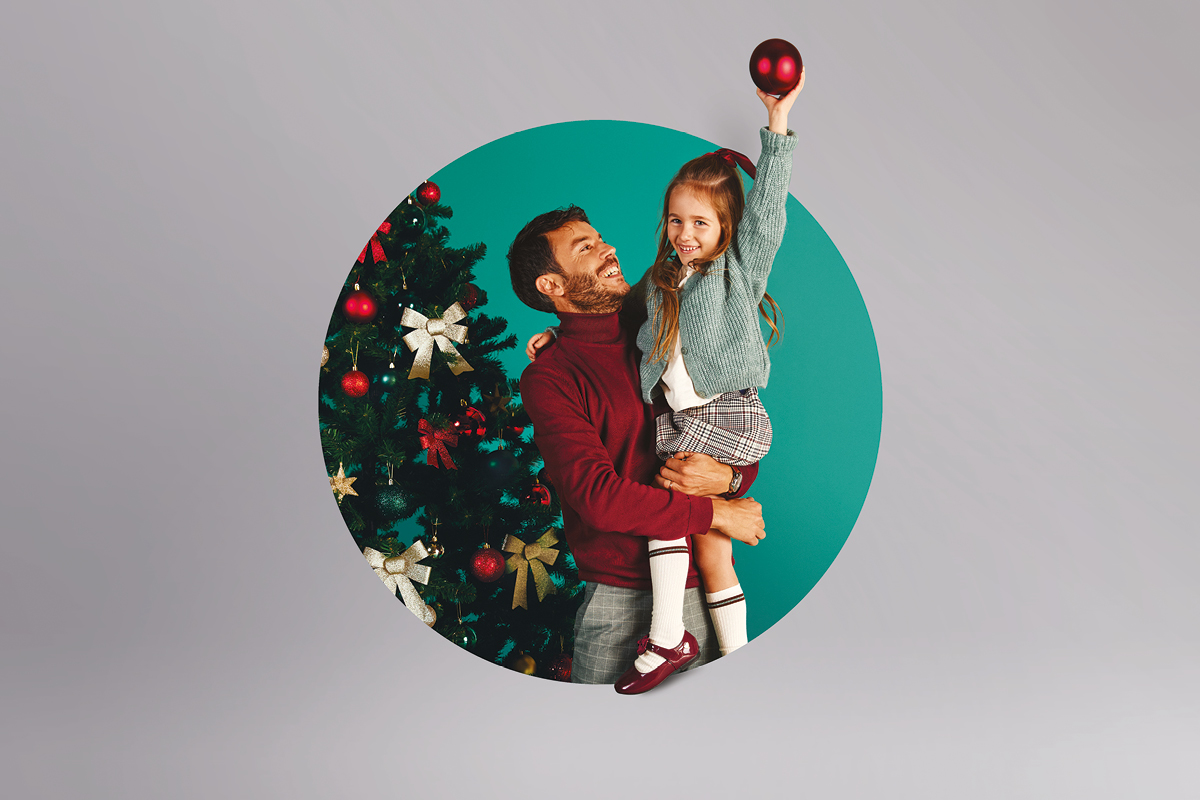 Turn on the light and make as many families as possible happy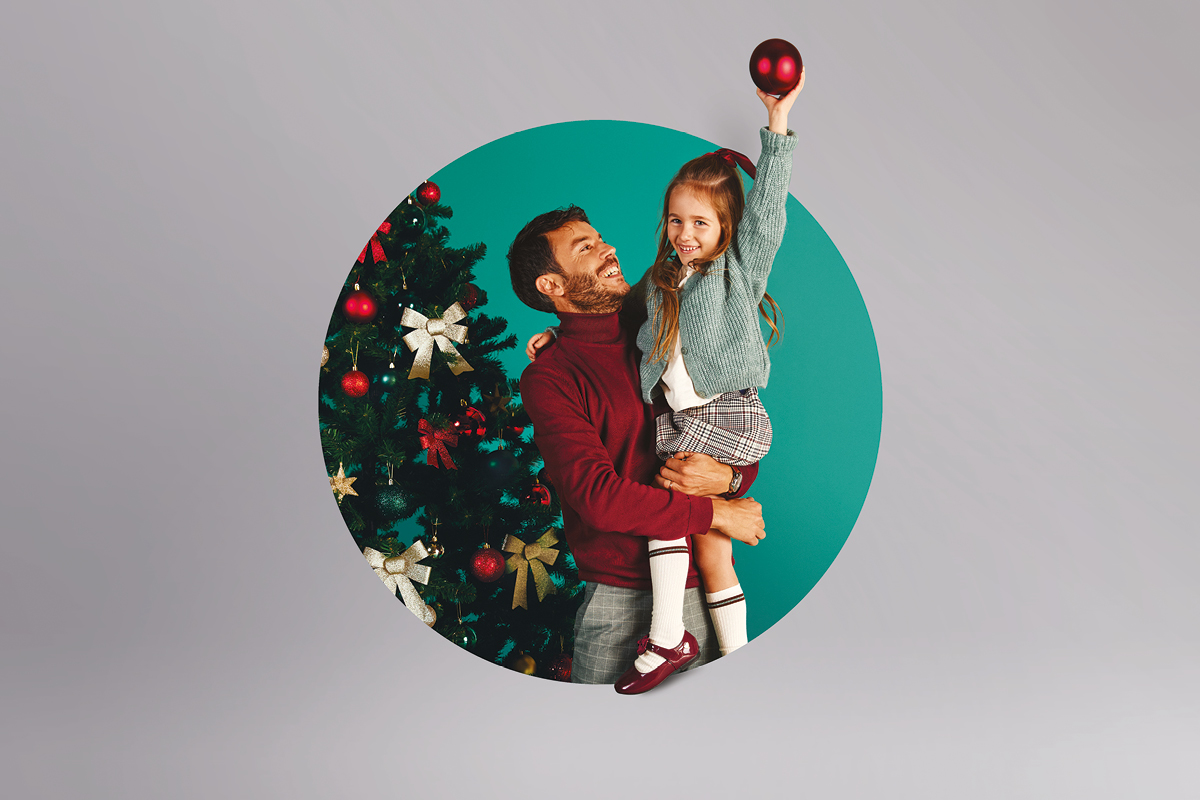 We are also donating this holiday season with your help. All you need to do is visit our website by clicking here. Come and help us light a SUPER Christmas tree all the way to the top! For each lit lamp, Supernova will donate €1 to families in need.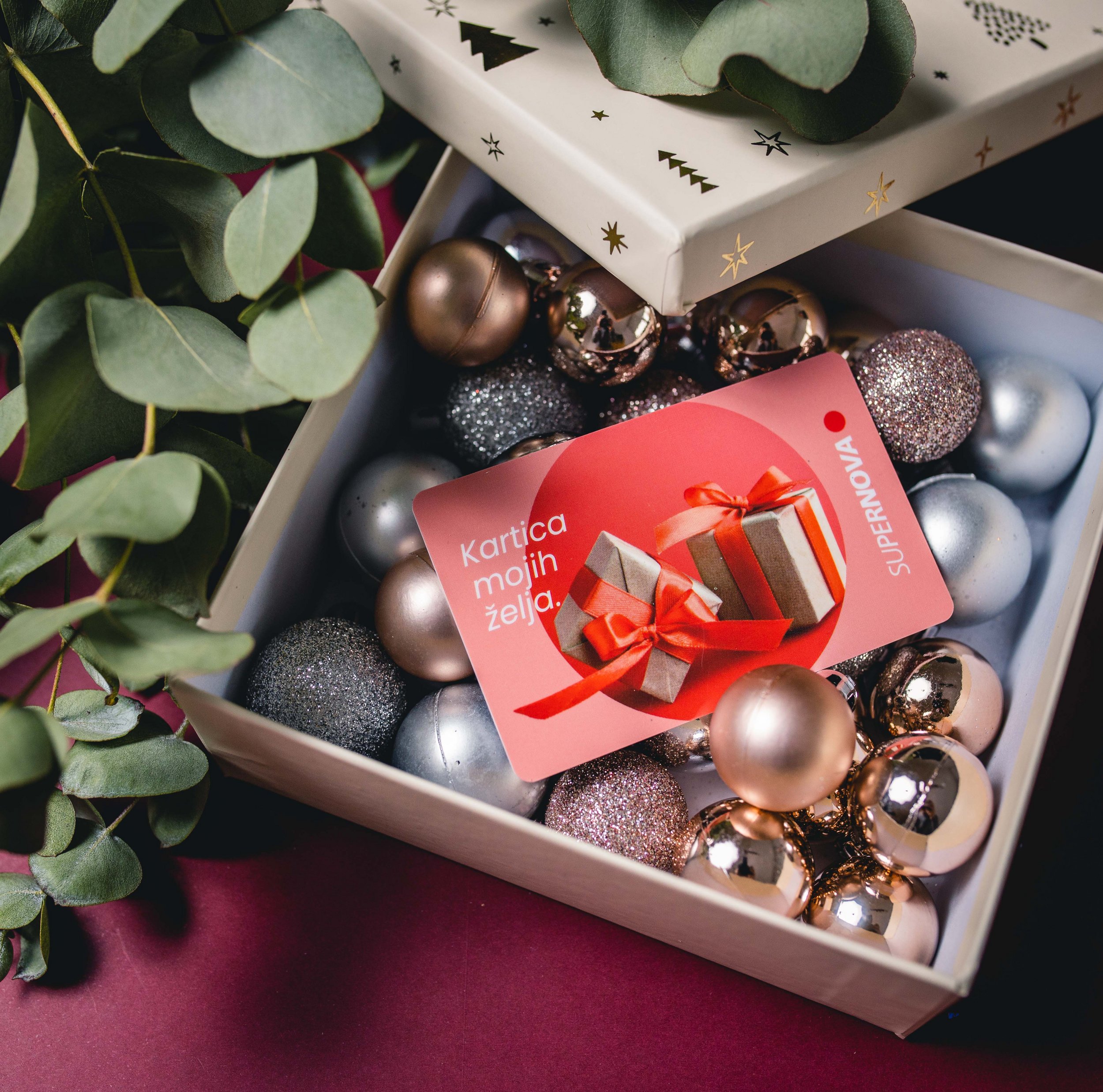 The most popular gift this holiday season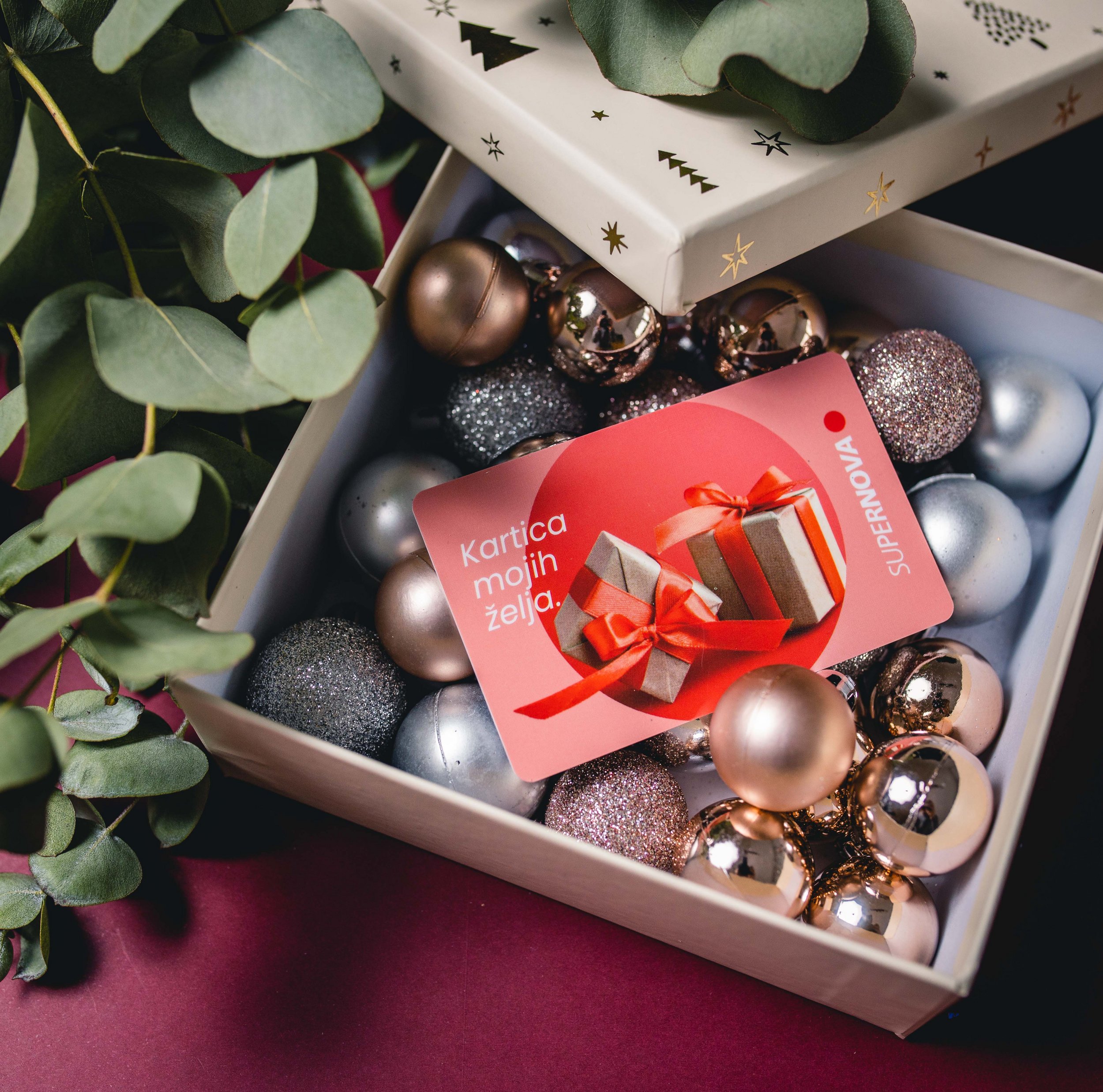 The holidays are approaching and you are probably already thinking about what to give to family and friends. Even if you can not decide, Supernova solves all your problems - purchase Supernova gift cards will gladden even the most demanding caracters. Supernova gift cards are available for purchase in the center or online. Start this holiday season by treating your loved ones with the best shopping experience in 15 shopping centers in Croatia.
How many beautiful moments are ahead of us! A decorated city, a holiday atmosphere in homes and Christmas at the door, and part of the holiday tradition is certainly the purchase of gifts. To make sure that you don't make a mistake by choosing a gift and leave no one out, give your loved ones what will surely make them happy - an unforgettable shopping day with a Supernova gift card.
Oops, an error occurred! Code: 20230930051211dfab7d16 Event: e5547001a67248c39d5dfc9b8937afc5